---
---
Supergrip XT Tire ( Official Tire of Rock Life Racing )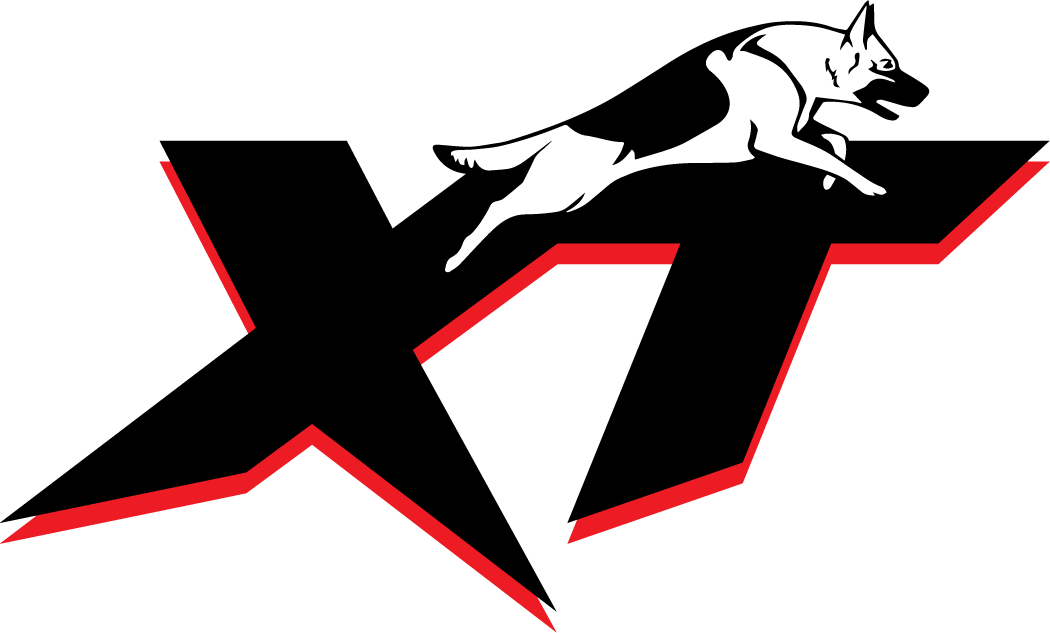 Kevlar is a synthetic fiber that is about five times stronger than steel. Kevlar is used in tires in one of two ways: as a replacement for the steel coils that form a tire's edges (known as beads) or as sub-tread (the protective layer resting between the external rubber and the internal fabric casing forming a tire's structure). 
Tires with beads made of Kevlar are lighter by around 2 ounces (56 grams) each. Unlike a regular tire, these tires can be folded up easily. Casings or sidewalls including Kevlar have some added weight and a somewhat more rigid ride, but these tires can often go a year or more without a flat because of Kevlar's ability to deflect glass and other sharp objects, defending the tube against puncture.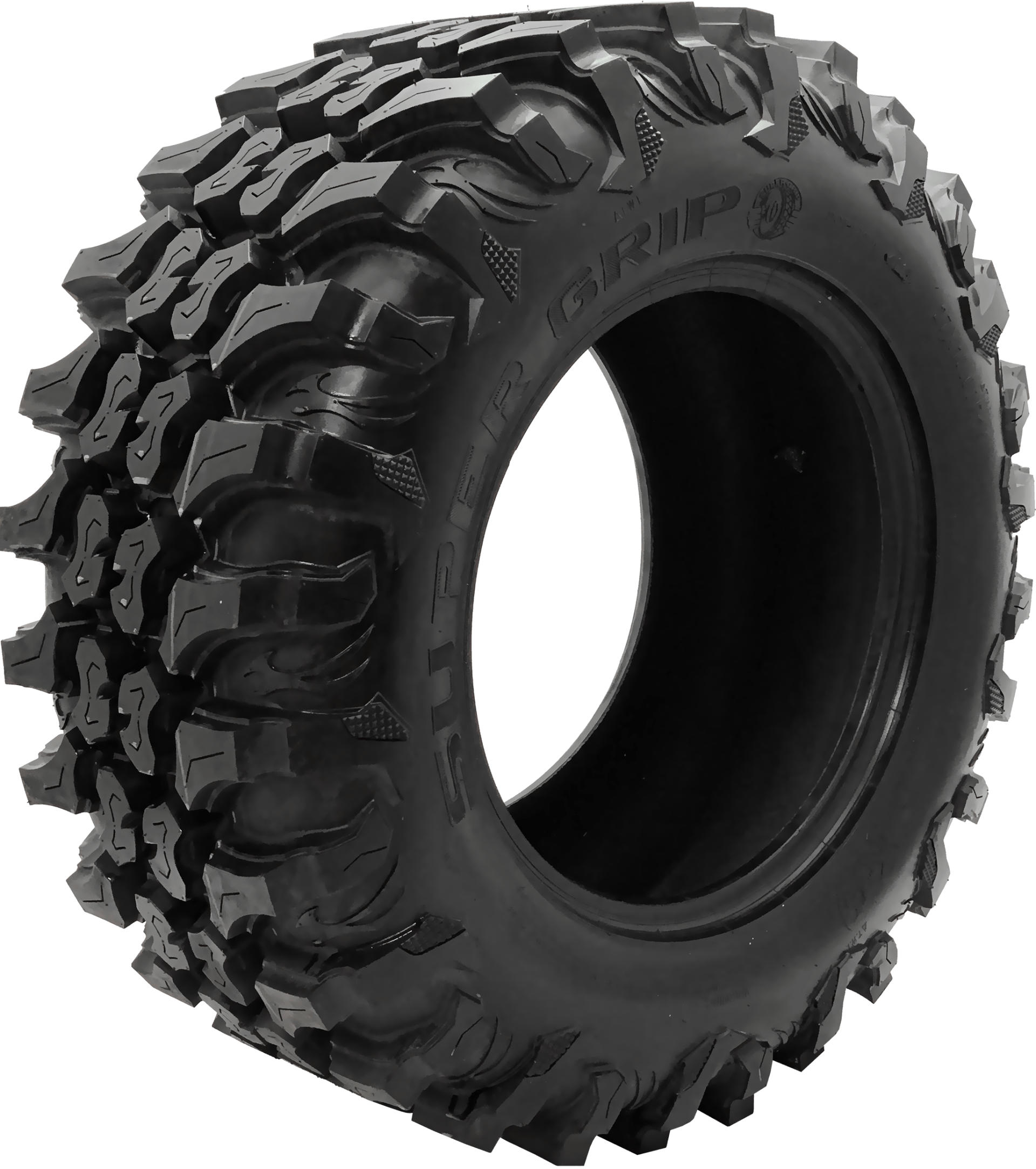 The XT is a rugged, all terrain ATV/UTV tire designed to get you through the most extreme terrains. The XT features an 8 ply-rated, radial construction with superior compounding for on and off-road adventures. Look no further for the ultimate control on whatever surface your travel.
| KEVLAR Tire Size | Ply | O.D. | Width |
| --- | --- | --- | --- |
| 27X10.00 R14 KVL | 8 | 27 | 10 |
| 30X10.00 R14 KVL | 8 | 30 | 10 |
| 32X10.00 R14 KVL | 8 | 32 | 10 |
| ROAD Tire Size | Ply | O.D. | Width |
| --- | --- | --- | --- |
| 23X08.00 R12 XT | 8 | 23 | 10 |
| 27X10.00 R14 XT | 8 | 27 | 10 |
| 32X10.00 R14 XT | 8 | 32 | 10 |
| 30X10.00 R15 XT | 8 | 30 | 10 |
| 32X10.00 R15 XT | 8 | 32 | 10 |
| 35X10.00 R15 XT | 8 | 35 | 10 |
| TRAIL Tire Size | Ply | O.D. | Width |
| --- | --- | --- | --- |
| 30X10.00 R14 RC47 | 8 | 30 | 10 |
| 32X10.00 R14 RC47 | 8 | 32 | 10 |
| 30X10.00 R15 RC47 | 8 | 30 | 10 |
| 32X10.00 R15 RC47 | 8 | 32 | 10 |
| 35X10.00 R15 RC47 | 8 | 35 | 10 |
sold individual 
---