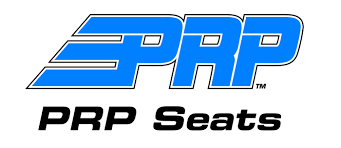 Rock Life Offroad partners with PRP SEATS
FOR IMMEDIATE RELEASE (8-9-17)
      Rock Life Off-Road is pleased to announce our latest partnership with PRP Seats from Temecula, California.  
      Rock Life will now carry the complete line of PRP products online as well as offering harnesses and accessories in store and at major Off-road events throughout KY and TN.   Online store will start adding products immediately with plans to have all PRP products live within the next 7-14 day. 
     Schedule of events for RockLife Offroad
Race 2 Riches, Windrock TN Sept 15-17
Brimstone Paragon, Huntsville, TN Sept 21-24
Fall Fest, Gregory Lake RV Park, KY Sept 29-Oct 1
Windrock Fall Jamboree, Windrock, TN Oct, 19-22
Boo Bash, Dirty Turtle Off Road Bedford, KY  Oct 26-29
      From PRP,
"Since starting in the founder's garage over 17 years ago, PRP Seats has always been made in America. Our staff of over 40 individuals works up to 6 days a week producing custom suspension seating and accessories.
Noticing the lack of competition in the industry, Aaron Wedeking founded the company with the goal of making a better suspension seat. His first customers consisted of Off-Road Warehouse and Meyers Manx. PRP Seats quickly grew in size and reputation in off-road circles, becoming one of the top seating companies, and quickly challenging the likes of Beard and MasterCraft.
Since the introduction of UTVs such as the Polaris RZR and Yamaha Rhino, the suspension seat industry has experienced sharp growth. PRP Seats has been on the forefront of that growth. Sales in 2013 increased over 300% with over 50% of business coming from UTV owners.
We pride ourselves in listening to the customer and developing seats that are in demand."
PRP Products as well as other UTV parts and Accessories can be purchased at www.rocklifeoffroad.com
---