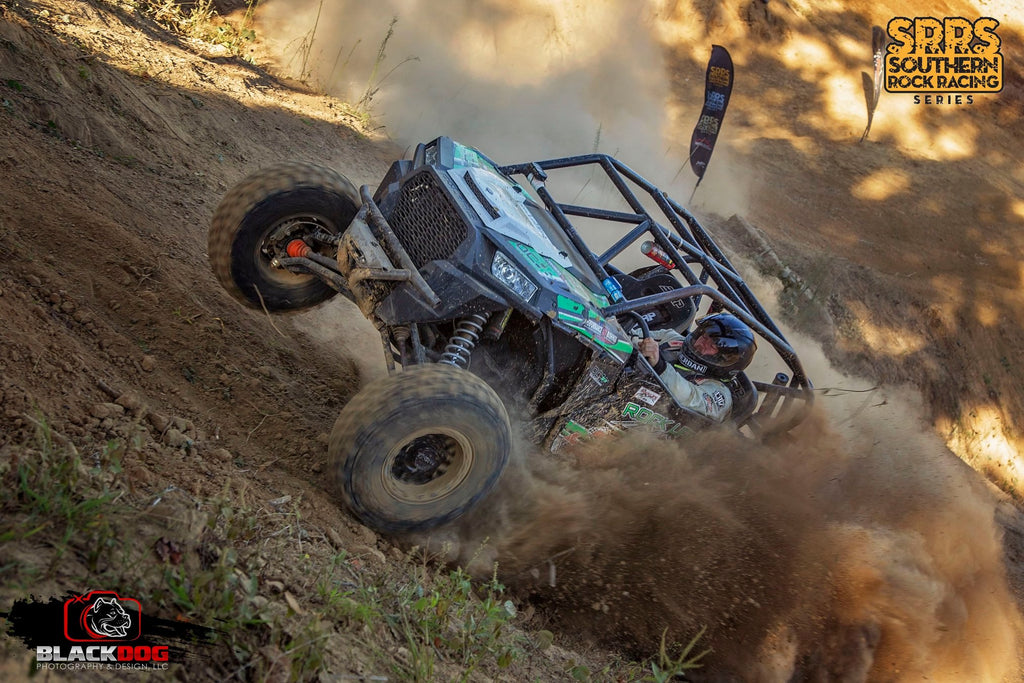 DAN CARTER BRINGS HOME HARDWARE AT DISNEY

      For the final racing event of 2022 Dan Carter Racing with RockLife Racing traveled to Disney Oklahoma for the first time to compete in the NRRA season final event.  Scheduled to run all 3 UTV classes, UTV Cup, UTV Stock, and UTV Bounty the first day proved to be a handful.  All Classes ran constantly and some at the same time meaning Dan had little to no time between runs to check the course layout or changes that happened to the course between runs.  
    Coming into the weekend Dan sat only 7 points out the bounty series Championship position.   Needing to finish as many hills as possible to compete for that spot the first run on famous Viagra Hill did not go as planned.   Missing the line to the top by inches the race rzr did not make the climb and fell onto its side resulting in a DNF.  Hill 2 proved to be a deadly blow to the season championship hopes.    With no time between runs Dan sat in line first to tackle a hill that had never been climbed. After several attempts the run resulted in a fall from about 15 feet to solid rock.   The fall caused terminal damage to the race machine.   Dan was able to score 10 points on hill 3 however the damage from hill 2 had already taken its toll resulting n a DNF for the weekend. 
     UTV Stock and UTV Cup however had much better results.   For the first time this season Dan was able to make the podium in UTV Stock finishing a solid 3rd place for the weekend.   UTV cup Finished a very respectable 4th for the weekend.  
      Season Overall results
     UTV BOUNTY 1 Win, 3 total podiums, 3rd Place Championship
     UTV STOCK 1 Podium , 5th Place Championship
We would like to thanks all our marketing partners
---